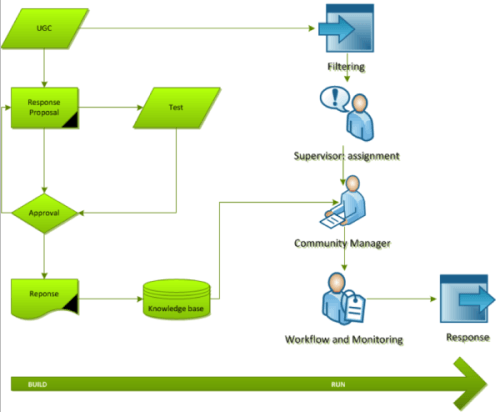 Devanlay / Lacoste
On line engagement process design
Battlefield
Simplify and Ensure best strategic and tactical practices for Lacoste textile and footwear in France, UK, and Germany.
Manage the engagement process on behalf of the brand.
Increase traffic on e-commerce sites.
Strategy & Operations
Identify and motivate ready-to-purchase consumers:
Direction (answers to "Where do I find?").
Managing competitive conversion opportunities.
Promotions and offers dissemination.
Leveraging peer recommendations.
Customised one-on-one incentives.
Victories
Setting of Synthesio's Engagement console « Unity »
Configuration and allowed discourse for efficient sources
Scripts for Community Managers