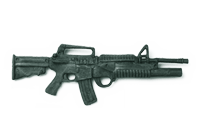 Media convergence requires more than just a 360 degrees approach: you need 360 degrees people to make it work. Our campaigns sell not because of the size of the media budget but thanks to the power of the creative idea.
We offer first-class creative campaigns built on best-of-breed practices in cross-marketing, launches, buzz promotion, guerilla marketing…
Army Of Frogs lives in the 21st Century. Audiences are no longer passive targets but active transmitters of brand messages and values: the best sales force. We respect them as if they were our friends and colleagues.
The web is the first media in which everyone is an author, publisher, and critic, and more than ever technology has become a real game-changer for marketers.
The speed of evolution of new uses with digital translates directly into a performance gap between early and late adopters.
Army Of Frogs creates value by putting creative directors and IT consultants under the same roof, selecting innovative solutions with a joint mission of growing brands and enhance the customer journey.