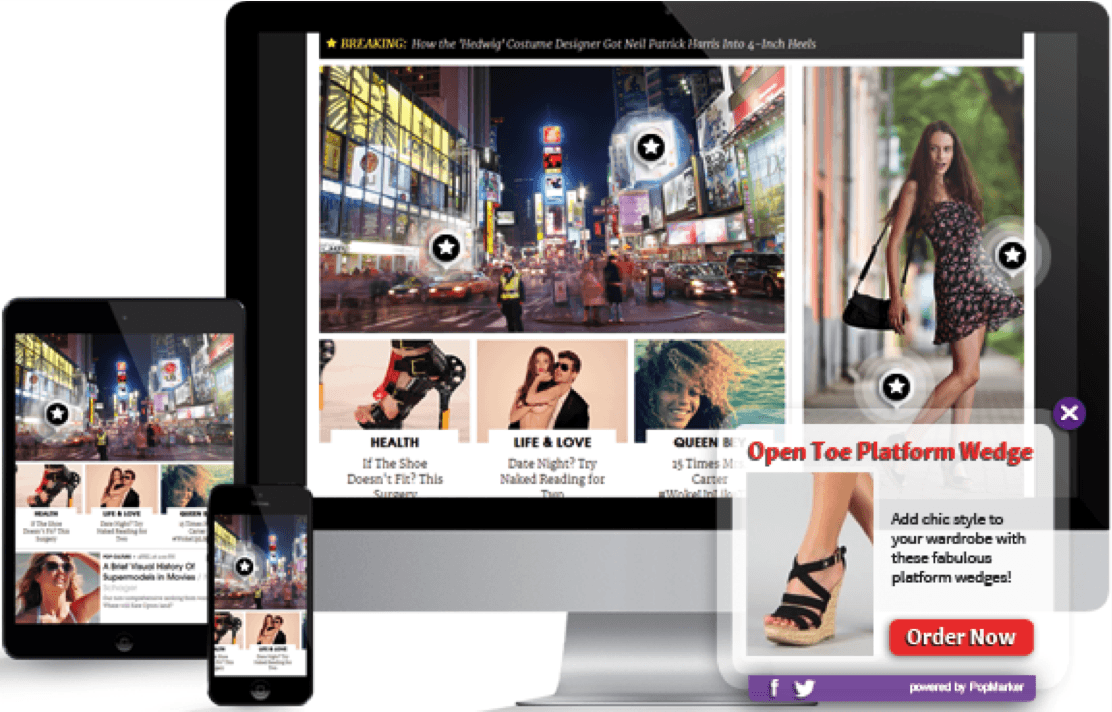 Groupe Marie Claire
GMC Connect Signs On to PopMarker, In-Image Advertising Platform
Battlefield
Banner ads are common place on websites today. However, there are a few notable issues with them in regards to successful advertising. For example, they tend to distract the reader and annoy them, or they are ignored completely. The click-through rate (CTR) is extremely low for this type of ad and classic banner ads are not even mobile-friendly.
Most readers hate that the ads start on their own, leaving them no choice but to hear or view an advertisement for a product or service in which they have no interest. Some advertisements have nothing to do with the site subject, and some even block readers' view and make it difficult for them to read the site they are attempting to experience.
Images are a critical aspect of Web surfing today as they provide context for the content being consumed.
Strategy & Operations
Army Of Frogs has developed a close partnership with PopMarker which has designed a new technology that draws Web images in service and caters advertisements to site visitors, thus solving the problem associated with classic banner advertisements for publishers.
Army Of Frogs has convinced the internal agency of the Media group for implementing the PopMarker services into its websites and generate new incomes using its In-Image Advertising Platform.
Victories
More than 1 out of 3 French women is in contact with the brands within the Marie Claire Group.
Marie Claire Group: N°2 in digital feminine press with 19 websites
10 million Unique Visitors (global audience, some possibly duplicated/Source Médiamétrie/NetRatings Nov 13)
80 million pages with advertising.
PopMarker's technology provides superior relevance achieved by a proprietary algorithms for content recognition, image recognition, and in-image object recognition. Alignment of all three, using the company's unique and patented tagging technology, produces the highest level of relevancy of the ads to the interest of the reader.
PopMarker achieved remarkable engagement results averaging 4.26% click-through-rate (CTR).
Cliquer ici pour ajouter votre propre texte