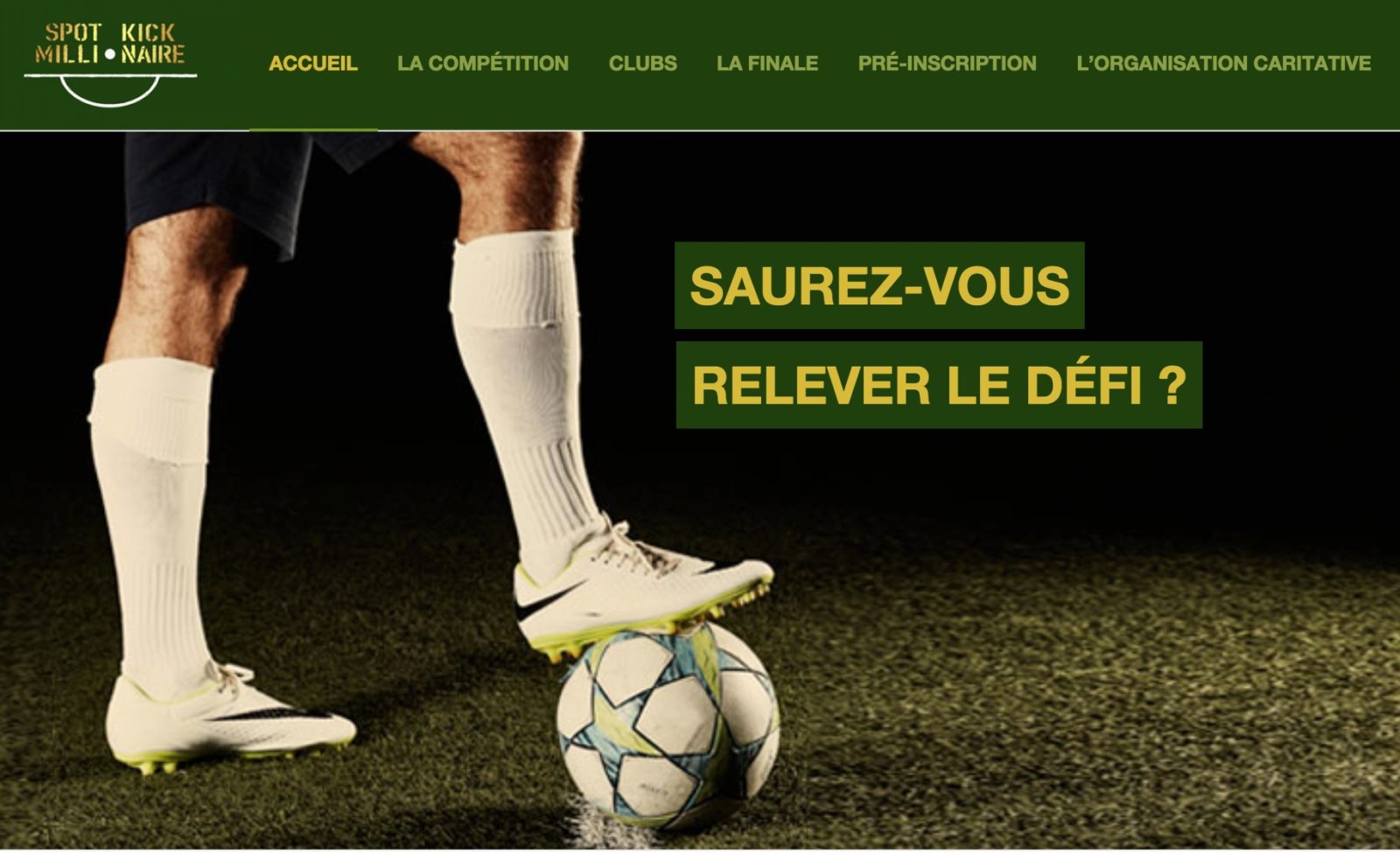 Spot Kick Millionnaire
Brand identity. Website design. Online campaign. Sponsorship and partnership development.
Battlefield
Supporting Spotkick Millionnaire and find sponsorships to launch the game and the competition.
Strategy & Operations
Design marketing operations and Communication plan.
Website design. Ad campaign (TV, Print & Internet)
Victories
Partnerships development with Le Secours Populaire (NGO), French Federation of Football, Amaury Media Group, and several sponsors brands.